If you've been a follower of MGFT for a while now, you may have noticed a mention of a certain staff member of mine who, like myself, remains elusive. I'm talking about the intern. 
Some of you have expressed your curiosity about this intern - is it a guy or a girl? Who is he/she? Is he/she just a figment of the granddaughter's imagination? 
Well, today's post is a special one, because we have a guest writer. *Drumroll* 
----
Hi everyone! This is the intern here. Yes, I do exist. The granddaughter has given me full reign over this blogpost - which means I'll be using a lot of memes (too late to back out now, granddaughter!)
So who are you? 
I am the granddaughter's significant other. Other terms I associate myself with are: boyfriend, partner, and of course, intern. 
If I had to describe myself in a few words, I'd say that like the granddaughter, I'm a lover of beautiful vintage things - watches, to be exact. 
I'm an appreciator of vintage mechanical watches of all shapes and sizes, but I'm particularly fond of Rolex. The granddaughter and I often discuss the similarities between vintage Chanel and vintage Rolex, and there are quite a few! 
For example, both brands have a long celebrated history, and both brands have specific models that become iconic due to their association with certain celebrities. You have the Chanel Diana, which got its name from none other than Princess Diana, and we have the Paul Newman Daytona. 
I like to think my tastes are not all snobby - I do enjoy non-luxury tier watches as well, like Seiko divers. I must say, though, that when it comes to watches, the ultimate holy grail is none other than….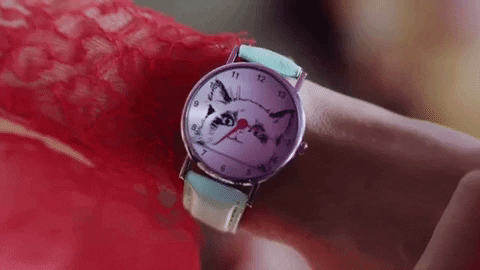 From Taylor Swift's You Need To Calm Down music video 
Just kidding! Though I must say that watch looks hella fly. 
But enough about my own hobbies. 
What do you do all day as an MGFT intern?
Wow, where do I start? My duties range from the somewhat mundane and back-end, like prepping Dianas for shipping, to the somewhat fun and creative, like taking photos on Dianas taking walks or having brunches. 
Weekends are usually more busy, as we are all side-hustlers in MGFT. That means a typical Saturday morning is spent filling in postal slips with delivery addresses, packing the precious Dianas, and shipping them out from the post office before it closes at 1pm. 
After that, it'll be lunchtime at a strategically-chosen brunch place or hipster spot, with the granddaughter always looking out for the perfect seat that gets the best sunlight and backdrop for that perfect Diana photograph. 
No Diana in this shot - but look at that beautiful spread. (That's me in the background, by the way - hello!) 
What do you do when you're not busy with MGFT? 
Outside of MGFT, I like to carve out time for exercise - nothing too fancy, just usually an evening run along the harbourfront. 
I'm not a strong runner by any measure, but I enjoy being outside especially when the weather is cooler. (A really luxury in these lockdown/social distancing times.)
The granddaughter and I do like to board games as well - we're absolutely obsessed with Splendor. 
We love this game because it's not an over-complex game, and it can be quite fast-paced once you get the hang of it - each game lasts around 10mins for us now. 
And for the record, I need to make it know that I'm clearly the better Splendor player between the two of us. I can already hear the granddaughter's violent objection.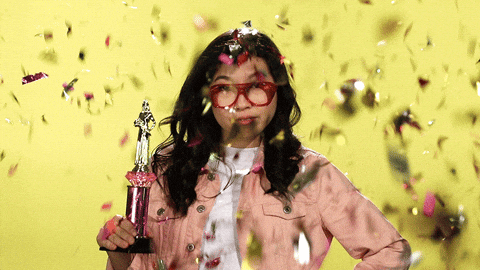 How I feel every time I beat the granddaughter at Splendor - which is all the time
So how did you and the granddaughter meet? 
We are both regulars at a private book club that's hosted biweekly at a cafe in Hong Kong. One day, when asked what our favorite book of all time was, we both answered Pachinko without any hesitation. A bond was immediately formed - it was love at first book, and the rest, as they say, is history.
I kid - the story of how the granddaughter and I met shall remain secret. Sorry!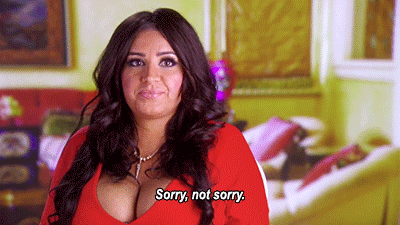 This blogpost has been really fun - hope everyone enjoyed learning a little bit more about me and about the granddaughter. 
Till next time!